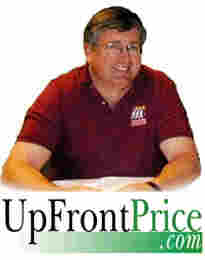 The Impact-O-Meter will give you an idea of how much you need to charge and how little it will affect your customer.
Welcome to the UpFrontPrice Impact-O-Meter!
Simply enter the Value Rate of the standard toilet tank rebuild task from your UpFrontPrice.com price book then enter how much you need to increase your cost by in order to cover your current budget. You'll see how much more an individual customer might have to pay for your proposed price increase and you'll also see the estimated effect of this price increase on your bottom line.
See below for more information about filling in the blanks or if you don't use the UpFrontPrice.com price book.